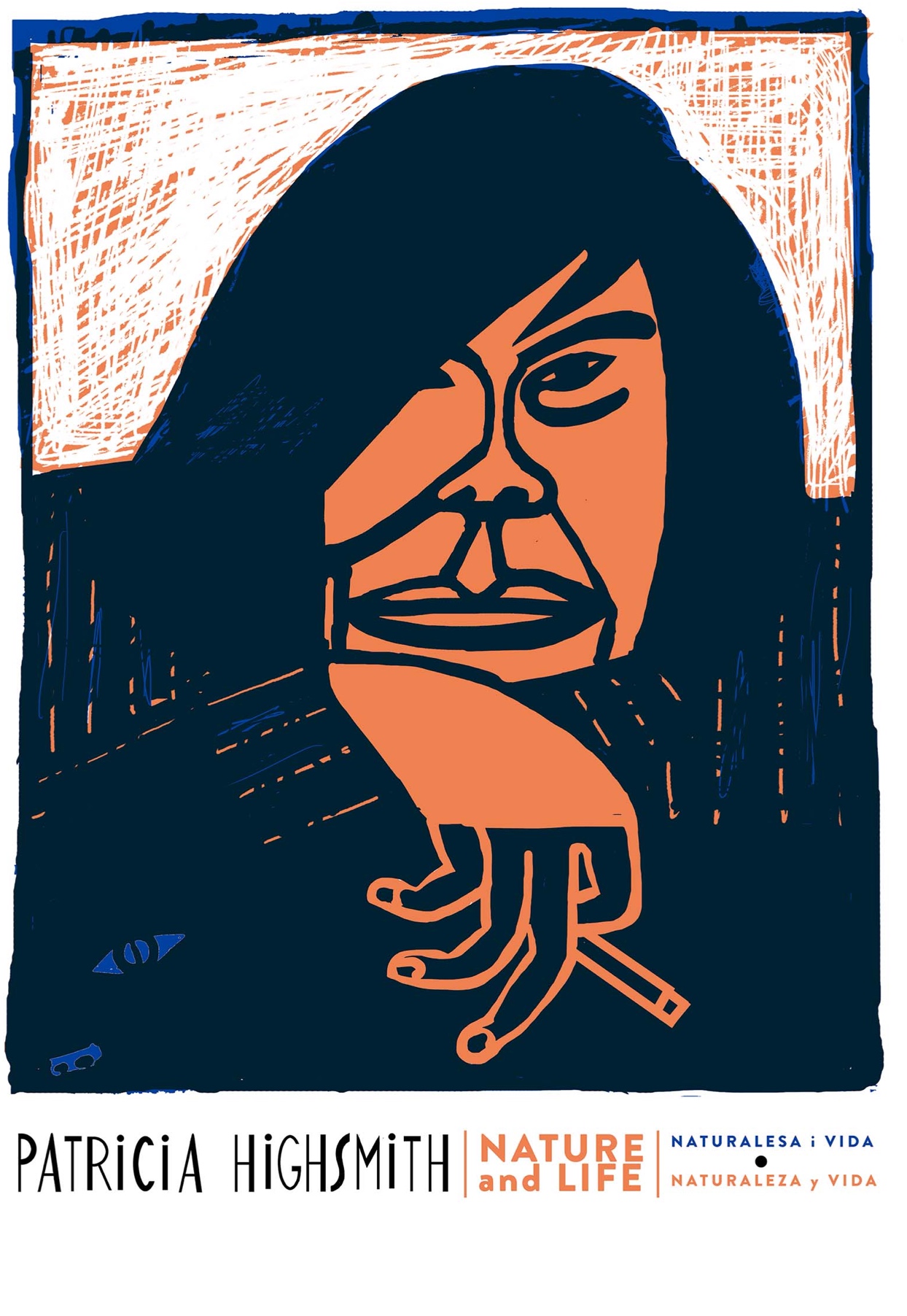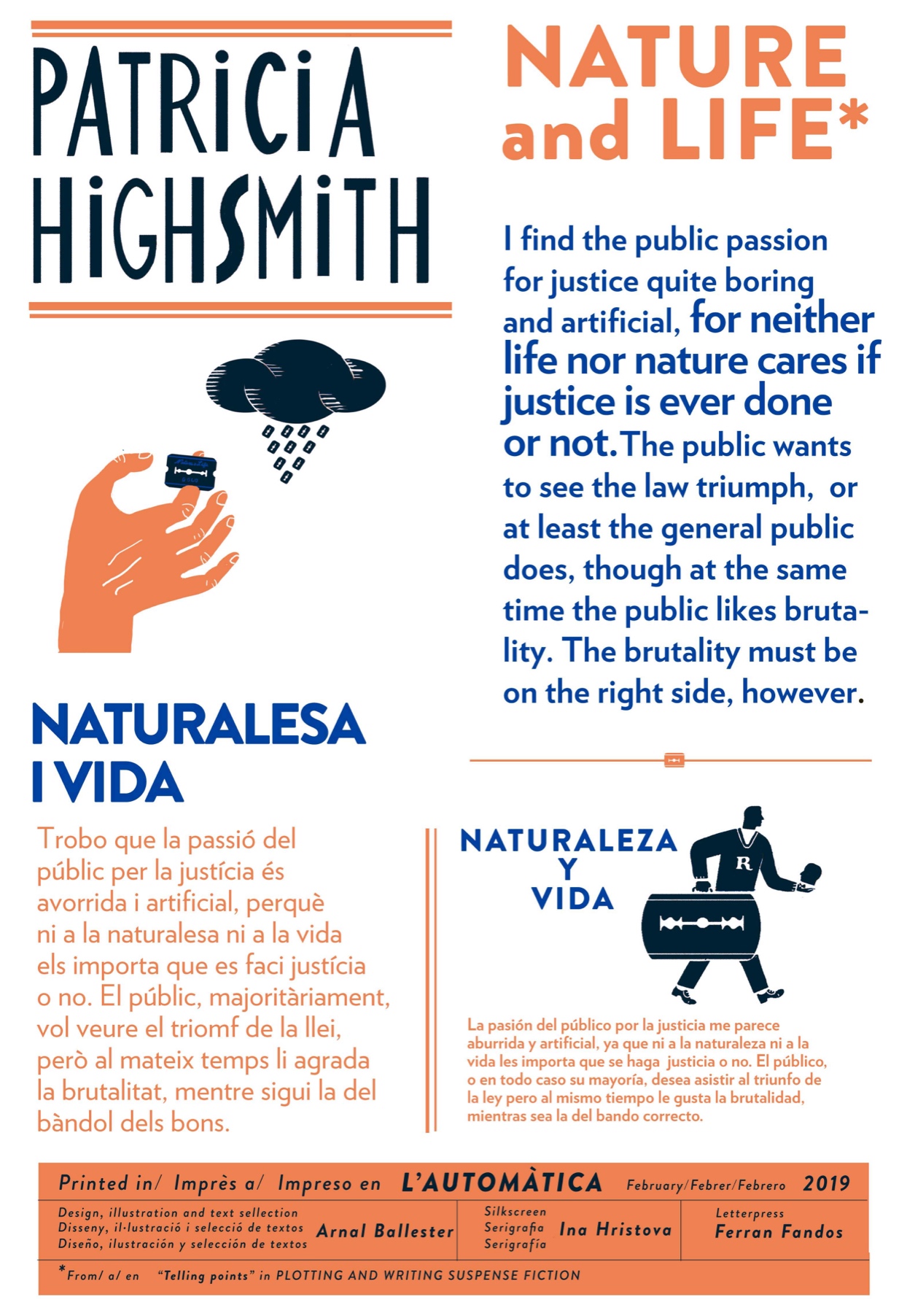 Nature and Life
Esta publicación de dos caras, estampada en serigrafía por Ina Hristova y con textos impresos en tipos móviles en el taller L'Automática de Barcelona, recoge las ilustraciones de un fragmento del ensayo de Patricia Highsmith Plotting and writing Suspense fiction.
Impresión: Serigrafía a dos tintas.
Idiomas: texto en Inglés, catalán y castellano
Medidas: 29,7x42cm
¿Estás interesado en esta obra?
Escríbenos al siguiente formulario y nos pondremos en contacto contigo lo antes posible.