Superherois a la cantonada
L'any 2010 Giulia Sagramola en va invitar a participar a l'exposición doméstica Superheroes on the sofa (Supereroi da appartamento). Vaig pensar que es necesitaven superpoders per a jugar-se la vida passant l'Estret de Gibraltar amb una patera, burlar la policia de fronteres i busca-se la vida venent als carrers amb un sac a l'espatlla i les cames sempre disposades a sortir corrent en qualsevol moment.
.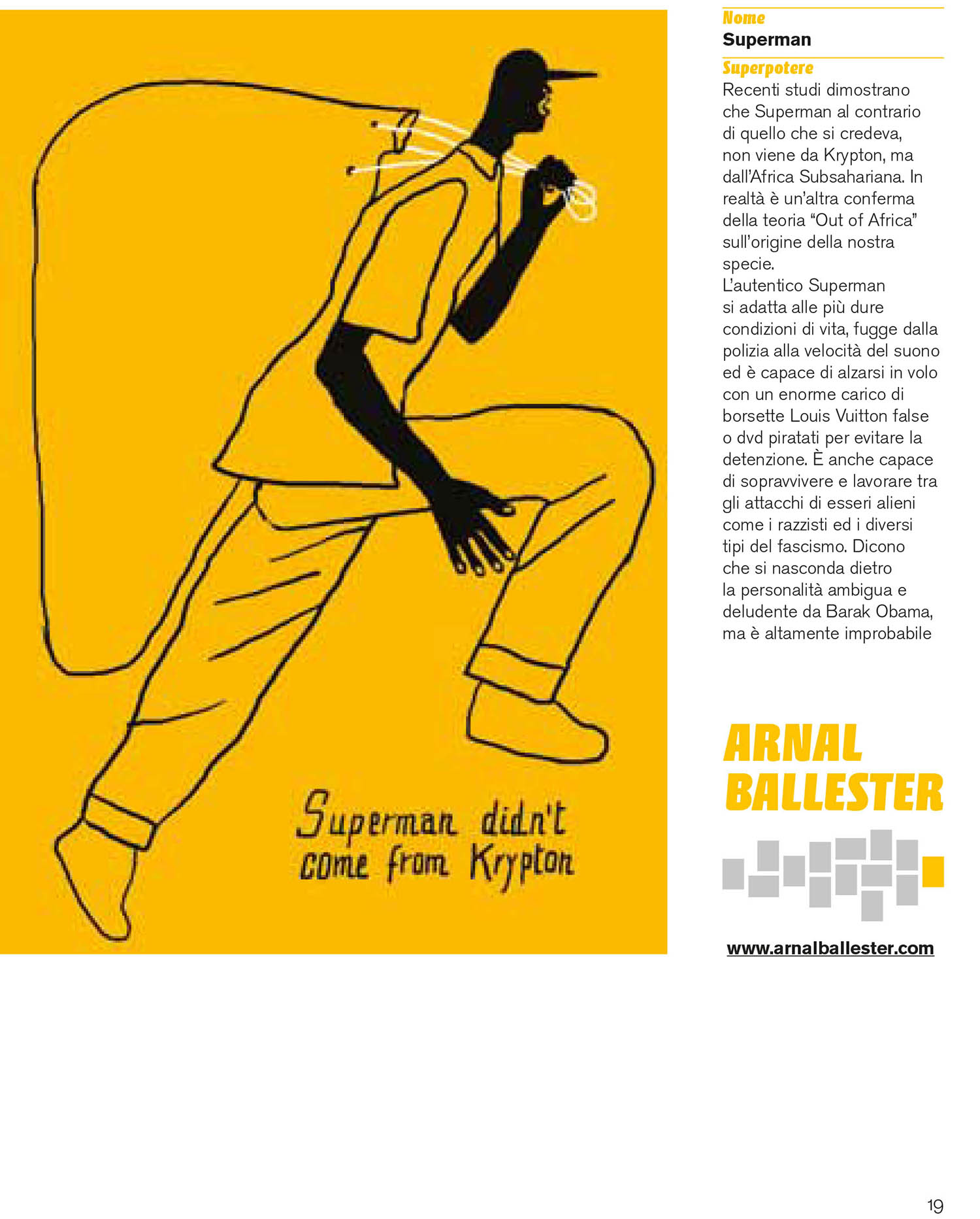 Diu el text del catàleg:
"Estudis recents demostren que Superman, contràriament al que es creia, no ve del planeta Krypton, sinó de l'Àfrica Subsahariana. En realitat es una dada més a favor de la la teoria de l' "Out of Africa" sobre l'origen de la nostra espècie.
L'autèntic Superman s'adapta a les condicions de vida més dures, fuig de la policia a la velocitat del so i és capaç d'alçar el vol ambn una enorme càrrega de bosses Luis Vuitton falses o DVDs pirates per a evitar la detenció. I encara logra sobrevivure i treballar després dels atacs d'al·lienígenes como els racistes i els feixistes de tot tipus. Diuen que en ell s'hi amaga la personalitat ambigua i elusiva de Barak Obama, però és força improbable."